This post is a short one. The carbs are assembled and will be installed within the next couple of days. The 'to do' list is getting short now. I think all that's left—in no particular order, is:
Carbs – Balance/Tune
Headlight – Install
Gauges – Install
Wire Harness – Install
Heel/Toe Shifter – Fabricate
Seat – Fabricate a Mount, Install
Rear Fender – Paint, Mount
Tail Light and Turn Signals – Install
Insure and Register
There's not that much, really. If it says 'install,' then it's been repaired and ready to go.
One item missing from the list is paint. It's a work in progress, but here's a teaser.
The tank and side covers have been painted and cut. Now begins the polishing and buffing. The pic shows my first polishing pass to the tank. There's a lot more polishing that must take place followed by sealing and waxing.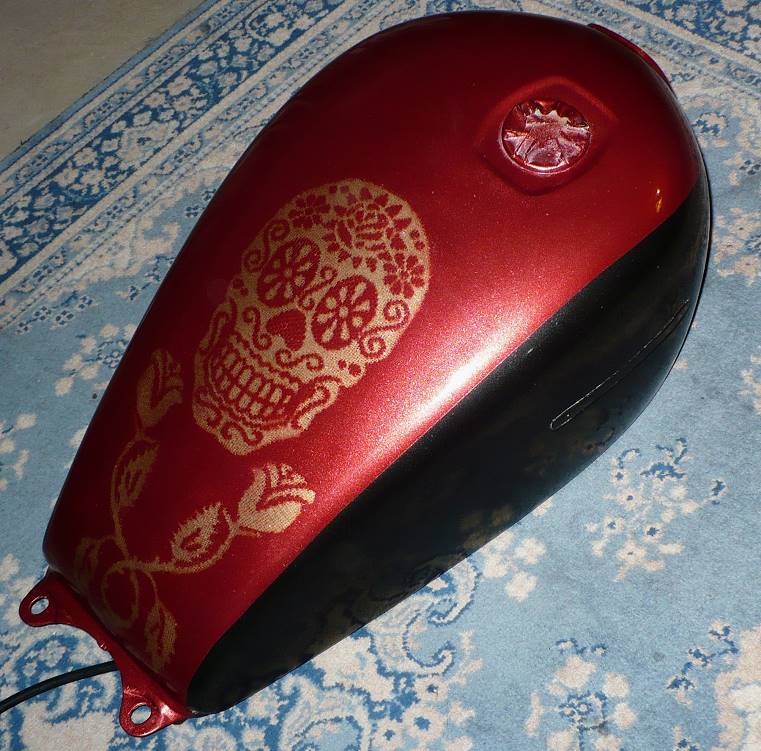 This paint job is comprised of many firsts. It's my first two-tone. It's my first metal flake. The side panels are black metal flake. It's my first graphic. So there was a lot of keep my eye on.
Did it turn out perfect? No, there's plenty of orange peel that was cut away and to be polished off. Am I happy with it? Yeah, pretty much, especially for coming out of a rattle can.
I think it looks better in person at this point. It was difficult to get the right lighting in the basement on a dark and dreary day. More photos will follow when I'm finished with it and it's good to go.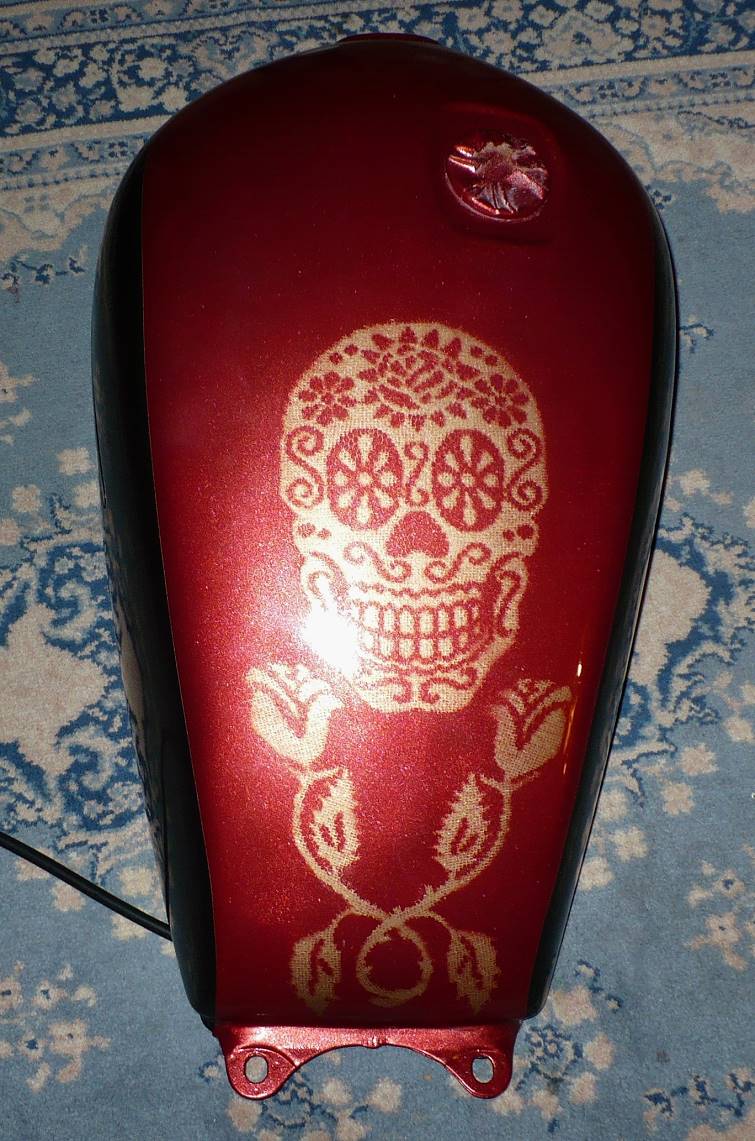 Next: And away we…