This post is going to be short and, hopefully, sweet. It will be short because time has been at a premium. My schedule—and I use the term loosely—basically depends on two things: other peoples' schedules and my ability/energy level.  Lately, there's been an overabundance of bobber hiccups, doctors' appointments, home maintenance issues, vet visits…the list of personal 'things' goes on ad infinitum or ad nauseum depending on the perspective at the time.
As far as the two project bikes are concerned, here we go. The Kawi ZN bobber has no wire harness at the moment. It's been completely removed.
However, with some help, a new sub-harness is about ready to go into the bike.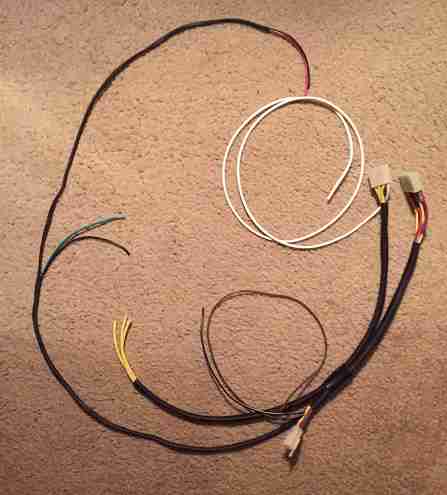 This sub-harness, complete with OEM-style pin connectors, covers the alternator, igniter, rectifier, ignition switch and coils. Once fitted, I'll make the other connections. With any luck, a tune-up will follow shortly thereafter.
It's been a journey with the ZN. There have been highs and lows, but mainly highs.
The Suzi 850 also received attention in the way of adjusting valve clearances. Now, I never owned a GS, so my experience working with GS valves is nil, nada, zip. Honestly how bad could it be, right? I mean, it's measuring and replacing some valve shims.
The first order of business was to buy a proper shim adjusting tool from Motion Pro. That I did a while ago when placing an order for the ZN. Yeah, thinking ahead and saving shipping charges. Brilliant!
These special tools can be a little wonky, or maybe it's just me. The tool worked okay—not great, not even good—on the outside ends of the camshaft. For the other valves, it was a lesson in futility. It constantly slipped off the bucket or wouldn't seat on the bucket or wouldn't bite around the camshaft and on and on. UGH! While I'm sure it's a quite nice little tool to have, I (and others) never got the hang of it.
Apparently, valve adjustment on a GS can cause people to have fits. So I did my research and found a nifty little trick here and more specifically here which is a .pdf file.
It involves the use of a zip tie through the spark plug port to hold the valve open, which makes it very easy to work with the shims. Yeah, THAT'S brilliant!
Without going into detail about my lack of aptitude on certain days and with certain subjects, I'm now awaiting the delivery of four shims. When these bikes sit for a long while without being used, funny things happen to the valves and the clearances. It's not unusual for the valves close up.
By the way, the Clymer Manual …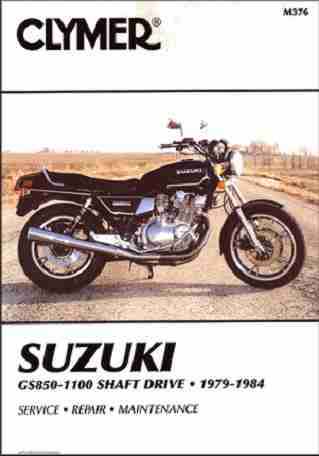 struck out again. It's sorely lacking in describing correct procedure for adjusting valve clearance. I don't know if Clymer isn't with it for this particular species of bike or not, but I'm at the point where I'll probably avoid Clymer from now on.
That's it…short and sweet. Oh wait, that wasn't so short. Was it? As for sweet, I'll take …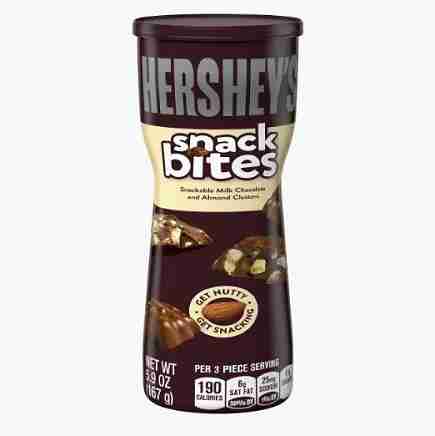 every time. Now, back to waiting.
Next: Waves of summer heat