Well, I ran into a problem after installing the rear wheel. The new Shinko tire wasn't the problem.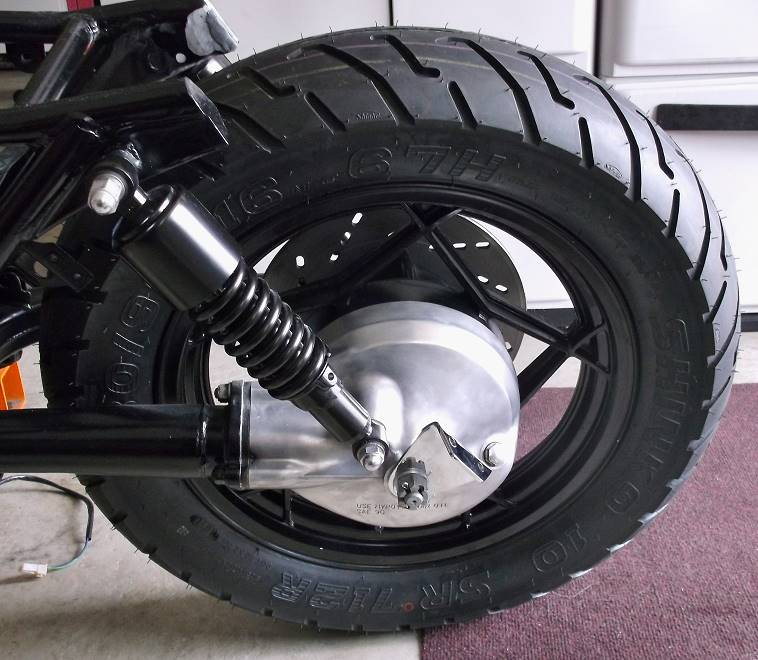 The problem is that the rear wheel didn't move and the gear shift lever felt like a mess.  So it's time to remove the clutch and see what's lurking there.
Yeah, the gears on the shifting shaft and cam gear are out of alignment.
And, I'll need a new washer.
Because this one is definitely bent up and chewed up.  A new one from an eBay seller is in the mail.  Hopefully, realigning the shifting shaft gears and a new washer will do the trick.
In other news, the front wheel has a new tire too and is ready to roll.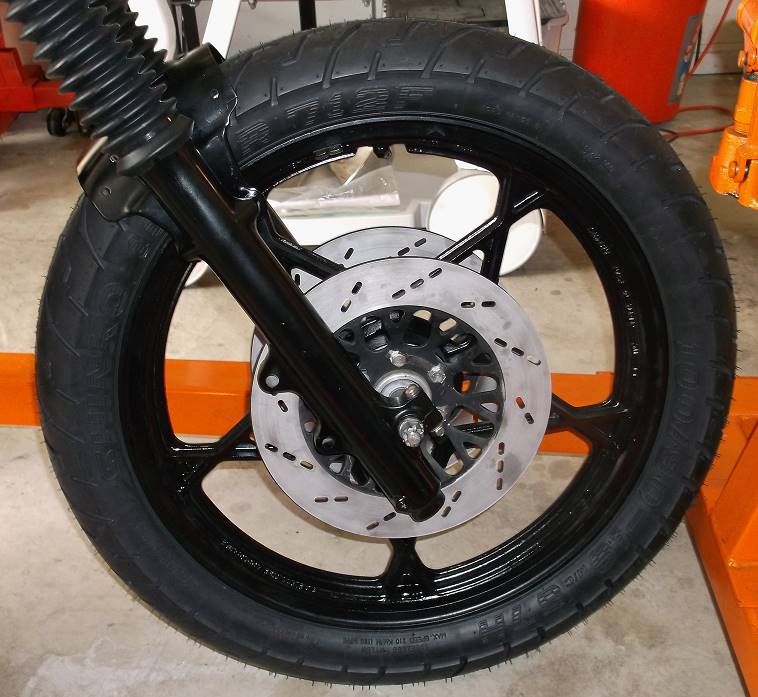 The new license plate holder is almost installed.
The new lowered shocks look good.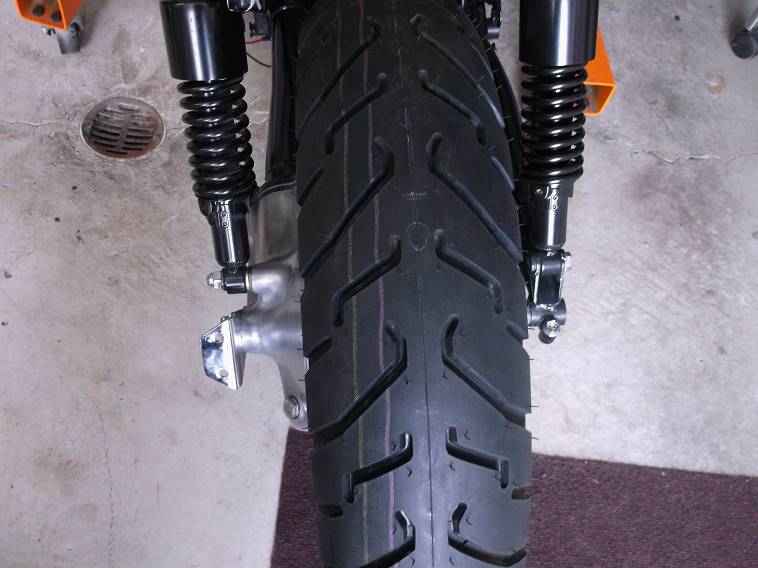 The battery compartment got new rubber and new insulation…lookin' good.
Underneath the battery compartment, there's an updated regulator / rectifier (a weak point on these GS bikes) that will get hooked up.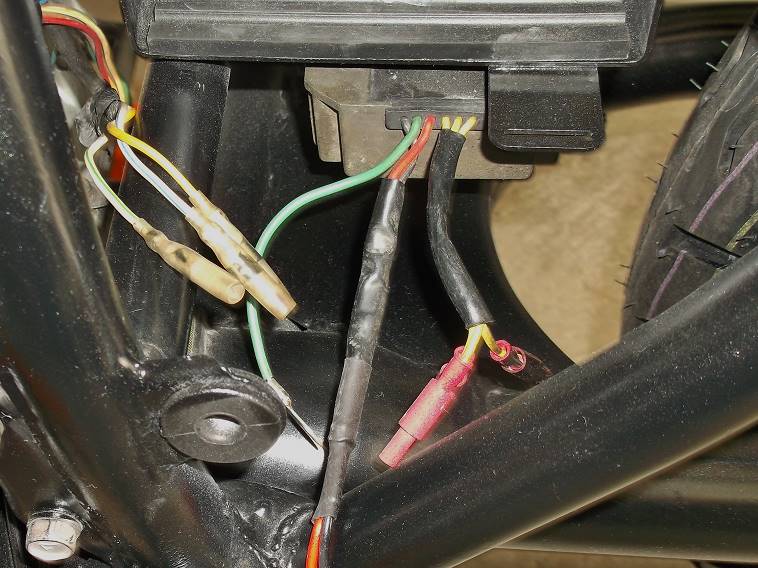 The tail bracket that I fabricated was removed due to poor planning on my part.  Now I have to rethink the taillight / turn signals / brake light.
This bike will be a low rider.  The seat height is just above my knee.  I should actually measure it.  The seat (not pictured here) is a flat un-sprung deal that will rest on the two rails above the battery compartment.  So it will remain low even with a seat.
To pay homage to the manufacturer, we got new emblems on the motor and fork cover
The adjustable risers work well with the OEM handlebars…better than I thought.
The 850 is getting there and won't be hanging around much longer provided I have enough fortitude, and luck.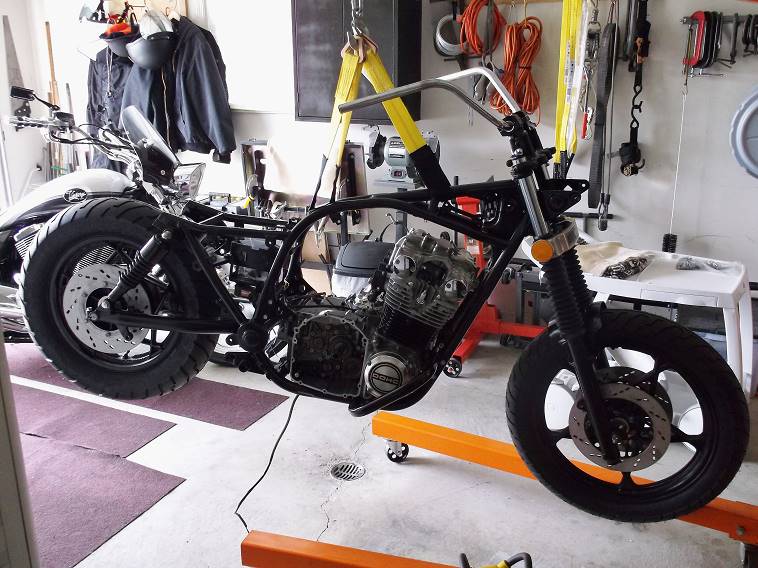 After taking care of the aforementioned problems, I'll slap on the 4-into-1 Mac exhaust system and then install the brakes with all rebuilt calipers and master cylinders…nice.  It's important to be able to stop, right?  After that, I'll tackle my old nemesis … electrics.
Next: I'm back (again)