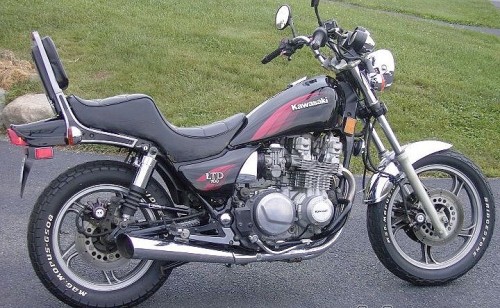 Heads up: This is simply my two cents as someone who's not a trained mechanic, engineer, fabricator or anything remotely similar. I'm just an avid, lifelong rider who's spent a lot of time looking at and thinking about bikes.
On second thought, I may have 'fabricated' some things over the years, but definitely not bike parts.

*****
In my opinion, any bike can be made into a bobber given the right amount of effort and resources. With that in mind, candidate bikes fall into three categories:
Category 1: The first category contains the bikes that make excellent bobbers. Why? For one thing, these bikes have a lot of aftermarket support. If you want a rear fender and don't want to fabricate your own, you can buy a rear fender that fits the bike.
Also, these bikes in stock form have certain cues making them good candidates to bob. For instance, take a look at their backbones (the frame section under the fuel tank). If it's a single tube, then it's easier to mount a different tank such as a Harley peanut tank. On the other hand, if the backbone is comprised of two or three pieces, it will require fabrication to mount a different tank. This kind of fabrication probably involves cutting and welding while maintaining safety and the structural integrity of the frame.
Along those lines, some bikes are easier to repair or maintain than others, making them good (bobber) bikes. For instance, a twin-cylinder single carb motorcycle is going to be easier to work on than an inline four-cylinder with four carbs.
Now, another factor for consideration is the look and feel of a hard tail vs. soft tail or a frame with suspension. Bobbers generally are known to be hard tails, which may involve removing the rear shocks and replacing them with struts. Of course, there are bikes with a hidden mono-shock, such as the Vulcan 800, which give the bike the look of a hard tail look while retaining suspension for comfort.
Because there are no written rules when creating a bobber, everyone will consider the factors that are important to them. So, what are some of my category 1 bikes that have the bobber look, aftermarket support and ease of fabrication? Here are a few: Yamaha XS 650 and V-Star; Kawasaki Vulcan 800; Suzuki Savage, Boulevard and Volusia; Honda early CB, Shadow, Rebel and Spirit; Harley Davidson Sportster.
*****
Category 3: At the other end of the spectrum is a group of bikes that require a level of expertise to pull off a one-of-a-kind bobber. The expertise I'm talking about has to do with metalworking, such as cutting, welding and bending.
The bikes in this category aren't generally considered bobber material for a number of reasons: (a) the bike is too big—a touring bike loaded with accessories; (b) the bike is too fast—a sport bike with a frame that can't reasonably be converted; (c) The bike is too unique—a little known bike with very little support. For some people, it may be that the bike is too new or too expensive to chop and bob.
Each project and the facets of each project will be unique. What works for one builder won't work for another. Examples of bikes in this category may include a Goldwing 1500, Kawasaki Voyager and BMWs.
*****
Category 2: Between the two ends of the spectrum is a third group of bikes that don't have a ton of aftermarket support to build a bobber. They also may not be the greatest looking bobber due to its stock form. For example, the frame may not lend itself to the cleanest looking frame once its cut and bobbed. Or, these bikes may not have the bobber profile in stock form, e.g., Suzuki GS.
This category has the most bikes, though, and these bikes could be the most fun to transform into a bobber. Again, any bike can be made into a bobber with the right amount of work and resources.
For me and this project, this category of bikes is the sweet spot and this is where I concentrated my search.